Pasco County Life Sciences Corridor is Growing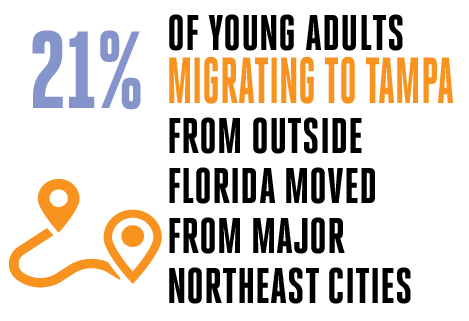 Florida's Healthcare and Life Sciences industries are growing at record pace and companies focused on medical research, health product development and manufacturing are locating to Pasco County in north Tampa Bay, to build and grow state of the art facilities close to Tampa International Airport, major universities and interstate freeways while staying in close proximity to new communities attracting a workforce with advance skill sets required in the life sciences industry.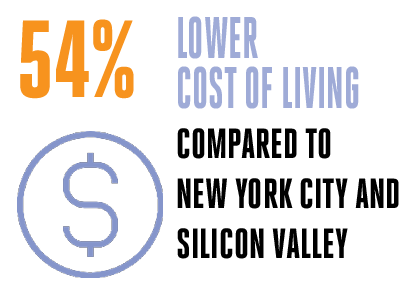 These attributes helped Moffitt Cancer Center's decision to build an 800-acre research, development, manufacturing and office park along The Suncoast Parkway, Tampa's quickly developing life sciences corridor. Considering an existing workforce pipeline augmented with more than 20,000 graduates annually, it is no surprise that Moffitt chose Pasco providing affirmation to decisions made by international healthcare companies such as Touchpoint Medical and fast-growing start-ups like Bravado Pharmaceuticals decision to invest in Pasco.
Pasco County features a pro-business government leadership in a right to work state with local incentives, low operating costs, and no personal state income tax.
| | |
| --- | --- |
| Pasco County features a pro-business government leadership in a right to work state with local incentives, low operating costs, and no personal state income tax. | |
Life Sciences Corridor in Pasco County, FL
Moffitt Cancer Center
Moffitt Cancer Center has announced their plans for a 775-acre expansion campus in Pasco County. The expanded clinical and research facilities will accommodate growth in the Tampa Bay region of complementary third-party research, product manufacturing, clinical providers, and conferencing facilities. The campus will be a magnet for biotech and life sciences enterprises and innovation and will bring together new partners and collaborators. The entire campus is estimated to support more than 14,500 additional jobs in the area.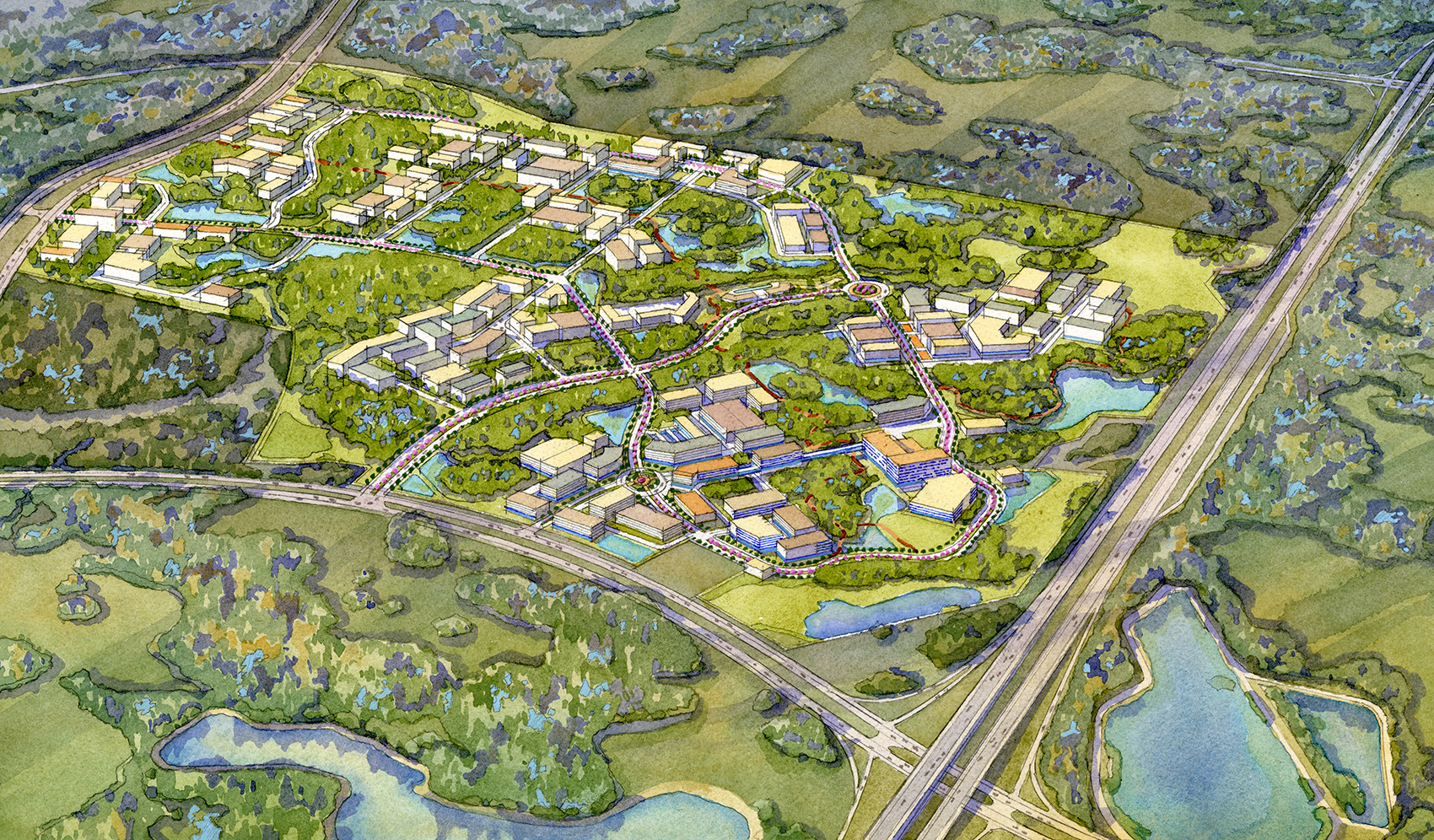 "There is no question that Moffitt is a leader in research and delivery of life saving cancer care. This campus will serve as catalyst for the Life Sciences industry for not only the region, but the State of Florida," said Bill Cronin, President and CEO, Pasco EDC. "The location on the Suncoast Parkway will serve as an anchor to the already robust corridor of Life Sciences cluster which has been rapidly developing over the last few years."
The multi-year, multi-phase project will include over 1.4 million square feet of research lab/office, light industrial/manufacturing, general office, and clinical building space within the 775-acre site near the future intersection of Suncoast Parkway and the Ridge Road Extension which is currently under construction.
"We are truly thankful for the funding support from the Pasco County commissioners," said Patrick Hwu, MD, President and CEO, Moffitt Cancer Center. "Moffitt's world-class expansion campus in Pasco County will allow us to treat more patients, conduct more groundbreaking research and develop innovative partnerships all in support of our mission to contribute to the prevention and cure of cancer. We look forward to growing this partnership with Pasco County for years to come."
In the project's first phase, Moffitt Cancer Center will construct a minimum of 128,000 square feet for corporate business park uses for which Pasco County Board of Commissioners have agreed to provide approximately $25 million in financial assistance to support the construction of infrastructure serving the first phase of development on the site, which is expected to be completed in five years.
Touchpoint Medical
In February 2020, TouchPoint Medical opened their Global Headquarters in Pasco County. They relocated operations from multiple states to Pasco County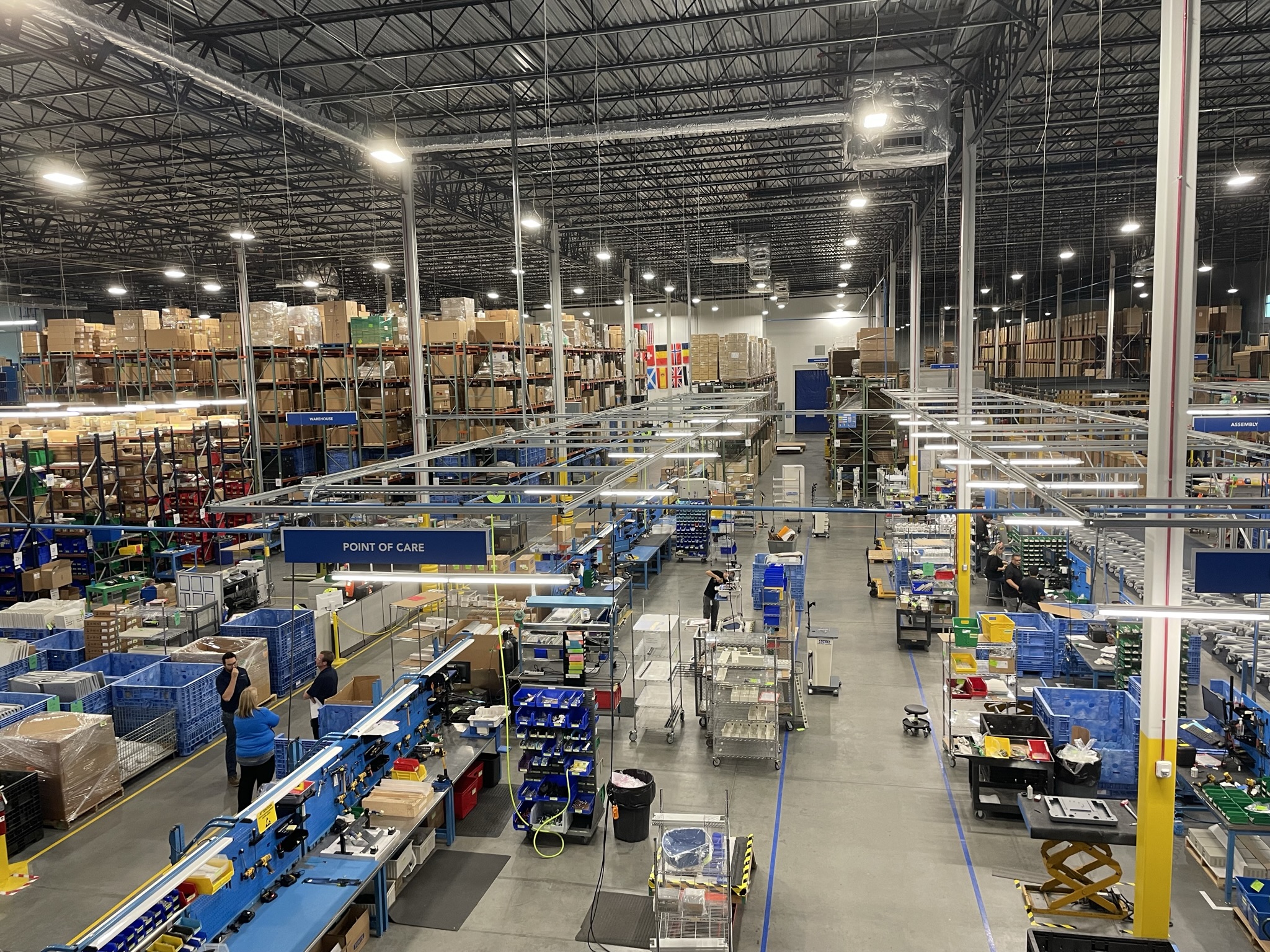 after investing over $23 million in a 118,000 square foot facility right off the Suncoast Parkway (known as the Life Sciences Corridor).
"After completing a thorough evaluation of multiple options on where to locate the Global Headquarters and Americas Operations Facility for TouchPoint Medical, we selected Pasco County", stated Brian McNeill, President and CEO of TouchPoint, Inc., the parent company of TouchPoint Medical.
"TouchPoint Medical is a growth platform for our company and we needed a location that would enable us to attract and retain a talented and motivated workforce with ample expansion capability. Pasco County and the greater Tampa area was a perfect fit."
Talent and Workforce
Pasco Schools now include 40 pathways in Career and Technical Education programs through partnerships with local industries to create a talent pipeline focused on developing the future workforce to pair with the needs of the business community.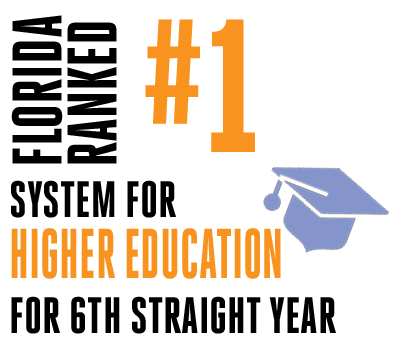 The award-winning workforceCONNECTpasco.com platform allows employers to find programs that produce talent that will thrive in their industries, and explore resources that can help their business stand out to top candidates. It also allows job seekers to discover and explore various career pathways in a diverse economy of fast-growing industries.