Access What's Next, In Pasco County, Florida
Pasco County, nestled just 30 minutes north of downtown Tampa and 45 minutes north of world-renowned beaches, is the 8th fastest-growing county in Florida. The county is leveraging its robust transportation network to fuel its rapid growth and attract businesses. The county's strategic positioning along key transport corridors—like Interstate 75, State Roads 52, 54, and 56, and the recent Ridge Road extension to the Suncoast Parkway—enables access to consumer markets, a skilled workforce, and dynamic communities.
The Pasco Ready Sites Program has capitalized on these accessible locations and transportation networks, offering over 2,200 evaluated acres for industrial development, showcased by the recent Amazon and Bauducco Foods acquisitions.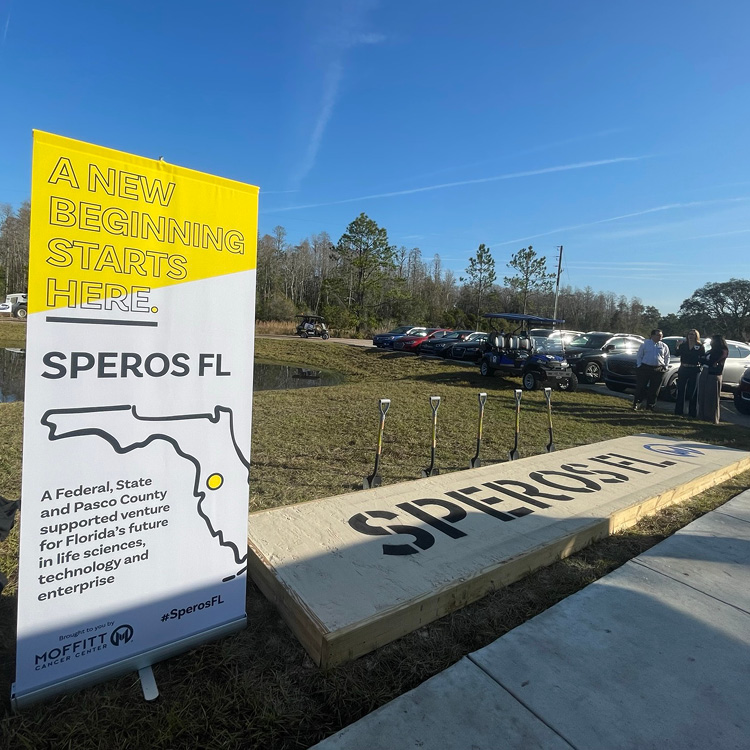 The Speros FL development by Moffitt Cancer Center exemplifies the utilization of this infrastructure, with the state investing over half a billion dollars in road improvements to support the 775-acre project. The infrastructure network, which includes Port Tampa Bay, Tampa International Airport, and regional airports like Zephyrhills, Brooksville, and St. Pete/Clearwater, not only facilitates the movement of goods and passengers but also connects Pasco County to global markets.
With over 700,000 square feet of speculative space available, Pasco County is poised for business and industrial expansion. Incentive programs that are a part of Penny for Pasco (a Pasco County taxpayer approved $0.01 sales tax referendum which provides designated funds for economic development, public safety vehicles and equipment, conservation of land and natural resources, transportation infrastructure improvements, and enhancements for educational facilities) bolster this development by closing capital gaps, indicating a thoughtful economic strategy. Such initiatives fund public safety, conservation, transportation infrastructure improvements, and educational enhancements, laying the groundwork for a thriving, sustainable economy.
With all these elements interwoven, Pasco County is not just inviting businesses to relocate but is actively shaping an environment ripe for innovation and growth.