Baby Tech Company nfant® Labs Opens New Product Assembly Location in Pasco County
March 14, 2022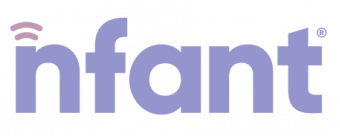 The nfant Thrive Feeding System was recently selected as a USA Today Editor's Choice Award for top tech in 2022 at the Consumer Electronics Show (CES).
PASCO COUNTY, FLORIDA (March 14, 2022) — Pasco EDC welcomes nfant® Labs, currently headquartered in Atlanta, Georgia, and now expanding to open a new location in Port Richey, Florida. After looking at numerous locations, the company recognized Pasco County as an up-and-coming medical device area with a strong workforce to fill their needs.
nfant Labs is a medical device and digital health company dedicated to improving the standard of care in infant feeding by providing objective, evidence-based feeding products. Their current infant feeding line is sold direct to hospitals where they work with over 50 Neonatal Intensive Care Units (NICUs) nation-wide. The product line helps NICUs determine how a baby is feeding so they can learn to feed on their own and navigate home safer, healthier and sooner. The company is leveraging their experience and success in the NICU and expanding their product offerings directly to parents with nfant Thrive, in what the industry refers to as the "Baby-Tech" subsector, which is rapidly growing as medical devices and technologies are becoming more popular for everyday at-home use.
"We are thrilled nfant recognized the growth Pasco is having in the Life Sciences Industry and that they saw the value of becoming a part of that growth," shared Bill Cronin, Pasco EDC President/CEO. "Medical Technology is not new to us, but what they are developing in the 'Baby-Tech' arena, and already receiving awards for, is very cool. I am looking forward to watching them continue to grow."
nfant Labs began when Dr. Gilson Capilouto, a speech-language pathologist and professor at the University of Kentucky, and Dr. Tommy Cunningham, a Biomechanics and Mechanical Engineer, got together to create a system that could help assess infant feeding in premature babies in NICUs. They created award winning nfant® Feeding Solution, an FDA cleared high-tech feeding system and nfant® Nipples, rated best in class for hospital use, both scientifically shown to improve the standard of care and health outcomes for babies in the NICU.
"The reputation of Pasco County as an emerging MedTech manufacturing hub and the exceptional reliability of the local workforce made our decision to expand here easy." Tommy Cunningham, PhD., Co- Founder & Chief Executive Officer, nfant Labs. "nfant's ability to keep delivering top quality products to hospitals and homes is a direct reflection our commitment to invest in our domestic supply chain and we are happy to do so as we grow."
The Pasco EDC is assisting the company with workforce recruitment through local training organizations and community partners like CareerSource Pasco Hernando. nfant Labs is currently seeking full-time and part-time Production Technicians and projects to hire at least 10 new positions this year. If you are interested in learning more about their current openings send your resume to hiring@nfant.com.
"This company offers such an advanced and unique technology in the world of Life Sciences," shared Kathryn Starkey, Chairman, Pasco County Board of County Commissioners. "I'm confident they will find the support they receive from our community extremely valuable and look forward to their continued growth in Pasco County."
nfant Labs understands the critical issues and concerns that new parents contend with, from the first few days after birth all the way through the first year of life. Years of clinical research at leading pediatric hospitals and parent success stories of feeding their newborn with nfant products, has led them to develop the nfant Thrive Feeding System, a consumer friendly version of the nfant product line made for use in the home or healthcare setting. Leveraging the award-winning technology, the new line will provide parents with a way to help track their baby's growth and development, rapidly respond to issues associated with feeding and enable pediatricians and other medical professionals with vital information to elevate their standard of care. Learn more about nfant Thrive products at https://nfant.com.
"We are happy to welcome nfant Labs to the City of Port Richey and wish them much success here," said Scott Tremblay, Mayor, City of Port Richey. "They are providing great career opportunities for our residents."
# # #
About Pasco Economic Development Council
The Pasco Economic Development Council is committed to developing Florida's most competitive climate for business growth by providing businesses, that seek to start, move, or grow in the North Tampa Bay area, a comprehensive suite of programs that can help them to reach their full economic potential. Since 1987, Pasco EDC has fostered a strong partnership funded by corporate and public investors focused on the economic vitality of Pasco County. Discover more at www.pascoedc.com.