Pasco EDC Receives Generous Contribution from Santander Consumer USA Inc. Foundation
February 2, 2022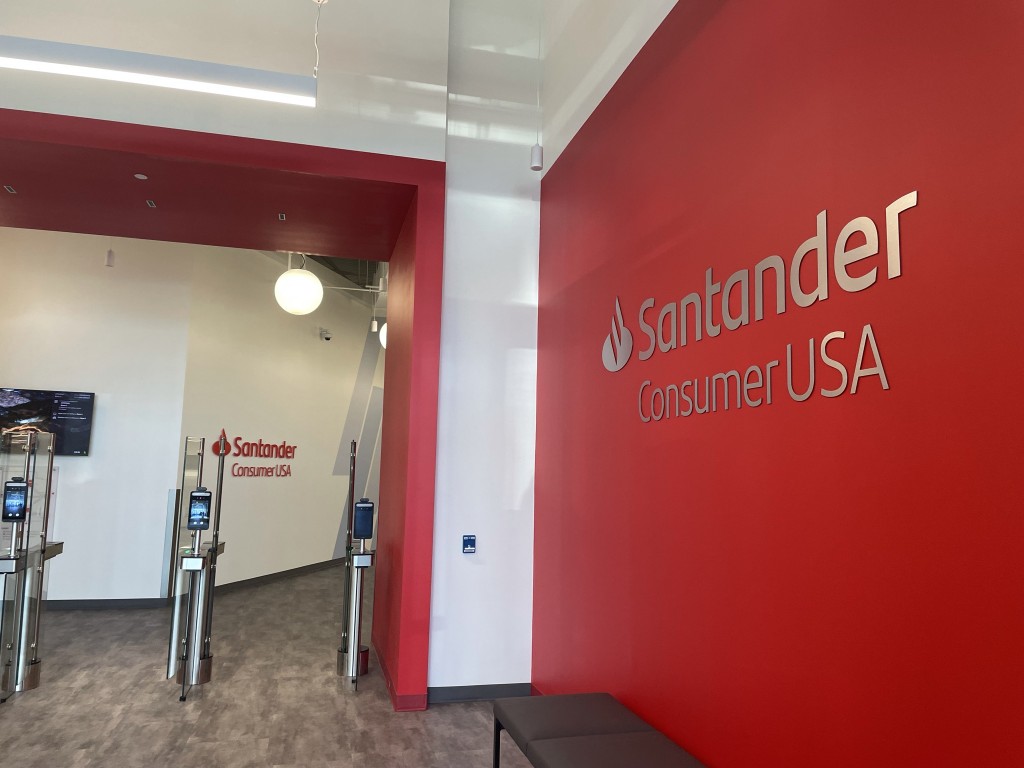 Santander Consumer USA Foundation, Inc. has granted Pasco EDC $100,000, the majority of which will support women and minority-owned businesses through the Pasco EDC SMARTstart Program.
PASCO COUNTY, FLORIDA (February 2, 2022) — Santander Consumer USA Inc., one of Pasco County's newest companies, has been quick to get involved in the community. The Santander Consumer USA Inc. Foundation (Santander) recently granted Pasco Economic Development Council (Pasco EDC) $100,000. Through the donation, Santander will be supporting SMARTstart programs through a scholarship fund with emphasis on woman and minority-owned businesses in Pasco County. Santander will also have a role on the Pasco EDC Board of Directors and Policy Council.
"A major part of what we do at Pasco EDC is building relationships with our business community. Santander Consumer USA has shown since day one they weren't just investing in a new property to do business; but were investing in the community they are now a part of," shared Bill Cronin, Pasco EDC President/CEO. "This generous grant will allow us to not only continue to build our relationship with them, but will support the small business community in Pasco, which is crucial to diversifying our economy, we are extremely grateful."
The scholarship fund will be utilized in the SMARTstart Business Incubator program, which provides private office or coworking space to entrepreneurs; Entrepreneur Roundtables, where five to six entrepreneurs meet regularly to discuss their businesses and how to overcome challenges they are experiencing; and CO.STARTERS, a nine-week program with sessions led by local industry professionals to provide entrepreneurs with valuable tools and resources to work through their business models.
Yvette Fuertes, the first Santander grant recipient, is using the opportunity to subsidize a SMARTstart Incubator membership. She shared, the financial contribution will help her because she now "has a location to network and share business experiences with like-minded entrepreneurs on a regular basis and can participate in events and educational activities." She also mentioned she wants to be able to help the minority population so "they can all invest in their futures."
"Small businesses are the backbone of our economy and a driver of economic development and sustainability," said Dr. Virnitia Hendricks, Santander Consumer USA Chief Diversity Officer, Pasco EDC board member and Tampa Bay resident. "Supporting women and minority-owned businesses is a priority for Santander, and we are pleased to help motivated entrepreneurs whose businesses will add to the strength and diversity of our community."
If you are interested in learning more about SMARTstart programs and the Santander scholarship and the application process, please visit https://smartstartpasco.com/business-incubators.
# # #
About Pasco Economic Development Council
The Pasco Economic Development Council is committed to developing Florida's most competitive climate for business growth by providing businesses, that seek to start, move, or grow in the North Tampa Bay area, a comprehensive suite of programs that can help them to reach their full economic potential. Since 1987, Pasco EDC has fostered a strong partnership funded by corporate and public investors focused on the economic vitality of Pasco County. Discover more at www.pascoedc.com.