SMARTstart Entrepreneur Maggie's Snow Shoppe to Host Ribbon Cutting for New Mobile Operation
August 14, 2023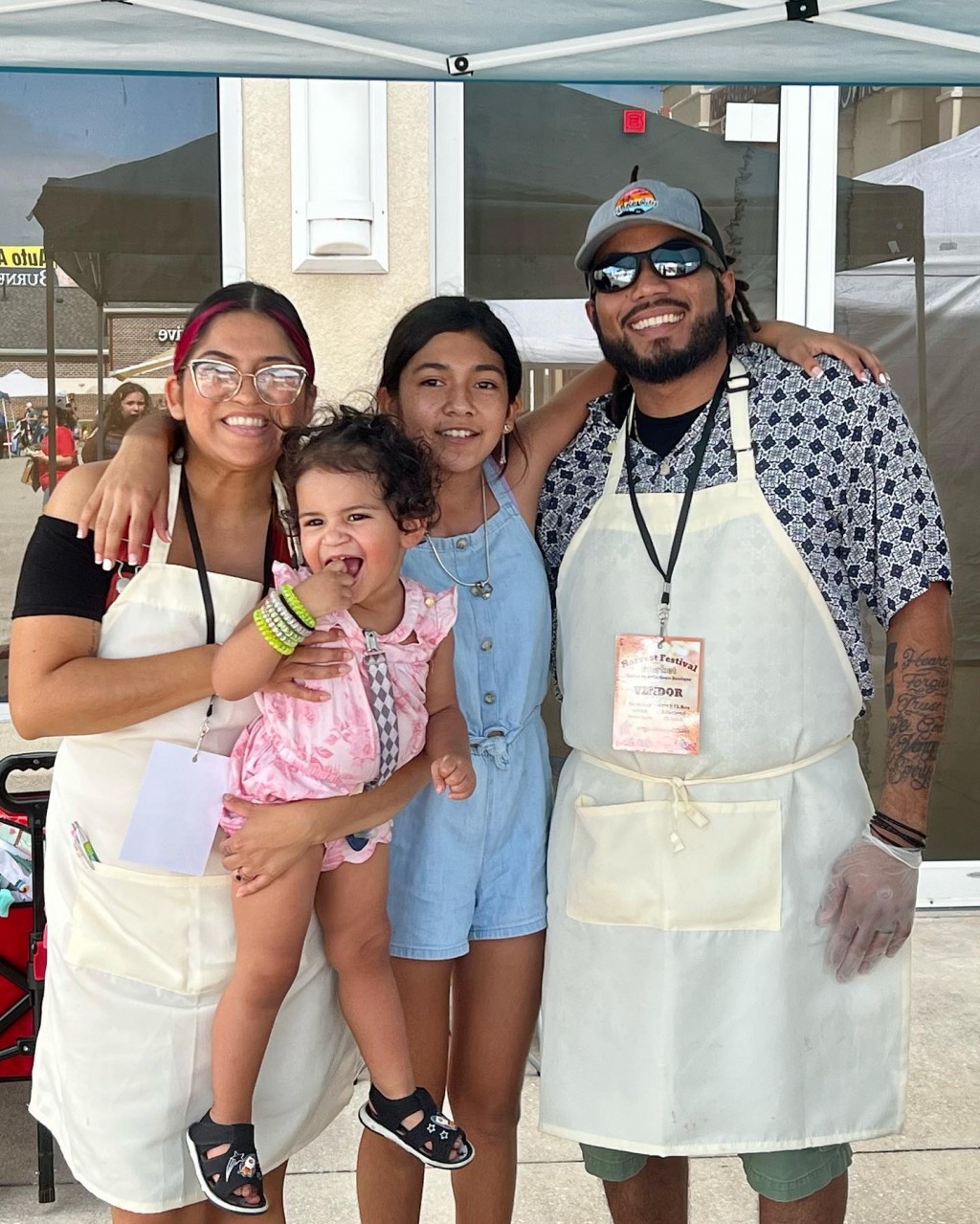 This woman-owned shave ice purveyor went from concept to camper in less than a year and is serving up cold treats to East Pasco and beyond.
PASCO COUNTY, FLORIDA (August 14, 2023): — Maggie's Snow Shoppe has been a member of the Pasco EDC SMARTstart program since the summer of 2022 where she began using the East Pasco Incubator Kitchen at the One Stop Shop in Dade City to help her business launch and grow. Liz Guerra is the founder or "Main Snow Slinger" of Maggie's Snow Shoppe. She wasn't only an entrepreneur, but she was also a full-time student and a "sports mom" of two, when she decided to take the plunge into running her own business.
"When Liz first reached out, I was duly impressed with the passion she had to take a childhood memory and seek to turn it into a thriving enterprise." shared Dan Mitchell, SMARTstart Program Director. "To watch her go from idea to a really neat and trendy mobile shave ice camper in such short order is what makes me love the work we do at SMARTstart!"
Guerra grew up with her grandmother "Maggie" that always wanted her to have a special treat by walking to the corner snowball stand. That memory served her well, when she decided that it was time for her to take a leap of faith and open her own business. Guerra was awarded a Santander Business Growth Scholarship for an incubator membership through SMARTstart. She began by setting up a basic tent and shave ice machine and visiting local farmer's markets. What set her apart from her competitors, was her all-natural fruit-based, and most importantly, "Made in Pasco" syrups. It didn't take long for locals to name her a new favorite.
"The SMARTstart program helped me with accountability and actually going through with my plans. When I started with SMARTstart, I didn't really know if I wanted to launch, but the guidance and other entrepreneurs gave me the push and encouragement I needed to do it." expressed Liz Guerra, Founder, Maggie's Snow Shoppe.
Maggie's Snow Shoppe sells a variety of shave ice with syrups and fruit toppings and has plans to add specialty sodas. Her mobile camper will be serving up shave ice throughout the county and can often be found at 7th Street Mini Golf and Game Parlor.
"I'm really looking forward to Maggie's Snow Shoppe becoming a favorite memory of many children in this generation, just like Grandma Maggie provided for me." said Guerra.
The Maggie's Snow Shoppe Ribbon Cutting and Grand Opening event is open to the public and will be held on Friday, August 25, 2023, from 2:30 p.m. to 6:30 p.m. at the East Pasco Incubator Kitchen, 15029 14th Street, Dade City, FL 33523.
Pasco EDC's SMARTstart program is an innovative suite of programs that provides the tools new and growing businesses need for long-term success. The program was established in 2012 with seed funding from the Florida High Tech Corridor, and in 2016 an agreement was formed with Pasco County to utilize Penny for Pasco funds. The program was created to provide low-cost workspace, educational resources, guidance, funding, and a collaborative environment for our area entrepreneurs. In 2011 a Microloan fund was established to provide low interest loans to businesses who were not considered bankable by standard financial institutions.
There are currently three entrepreneur center locations, one of them being a brand-new location in West Pasco co-located at AmSkills. The entrepreneur centers all focus on the same five pillars: education, workspace, collaboration, funding, and guidance. Each center also has unique business incubator assets including a commercial kitchen, digital media studio, private office space, pop up market space, and maker space.
Maggie's Snow Shoppe can be reached on Facebook at https://www.facebook.com/MaggiesSnowShoppe/ and by phone at (786) 304-4796. The Santander Business Growth Scholarship is funded by a grant from the Santander Consumer USA Foundation, Inc. The East Pasco Incubator Kitchen is a partnership between the Pasco Economic Development Council, the Pasco County Board of County Commissioners, and UF/IFAS Pasco County Extension.
# # #
About Pasco Economic Development Council
The Pasco Economic Development Council is committed to developing Florida's most competitive climate for business growth by providing businesses that seek to start, move, or grow in the North Tampa Bay area, a comprehensive suite of programs that can help them to reach their full economic potential. Since 1987, Pasco EDC has fostered a strong partnership funded by corporate and public investors focused on the economic vitality of Pasco County. Discover more at www.pascoedc.com.