SMARTstart to Host Third Annual GROW Pasco Event
February 7, 2023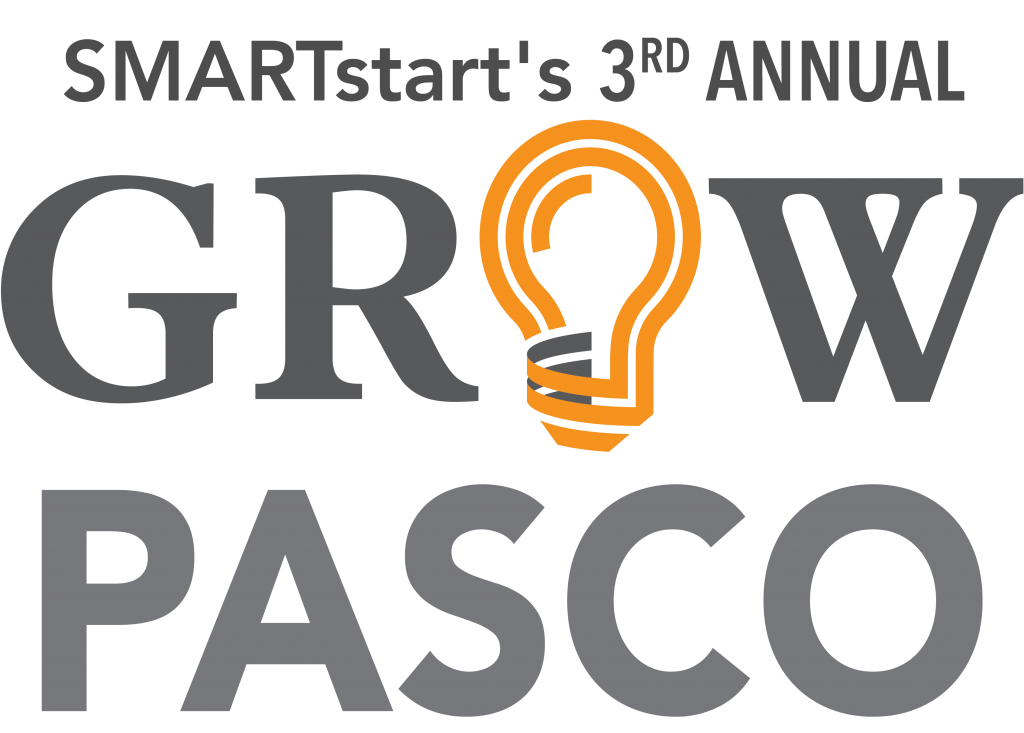 GROW Pasco will feature 15 breakout sessions led by over 25 business leaders and a keynote presentation on "innovation" by Dr. Edmondo Robinson from Moffitt Cancer Center.
PASCO COUNTY, FLORIDA (February 7, 2023) — For a third time, SMARTstart is hosting GROW Pasco to help educate business owners throughout Pasco County and provide an environment to network with like-minded entrepreneurs. The event will take place Saturday, March 4, 2023, at the Hyatt Place Tampa Wesley Chapel and feature 15 breakout sessions led by over 25 business professionals. There will be a wide variety of session topics on areas such as innovation in business, marketing, social media, mental health, and technology.
The Pasco EDC entrepreneurship program, SMARTstart, features an innovative suite of programs that provides the tools growing businesses need for long-term success in areas like funding, education, guidance, collaboration, and workspace. The program is currently celebrating its 10-year anniversary. Over the last 10 years, SMARTstart has helped create over 500 jobs and there are currently 43 incubator members. The members' businesses vary from multiple types of food businesses cooking in the commercial kitchen in Dade City to 3-D printing and technology companies at the Grove in Wesley Chapel. All members have access to three Entrepreneur Centers across Pasco County to provide opportunities to best suit their needs.
"We are excited to bring back GROW Pasco for the third year. We have seen the tremendous value of this event from the connections made through networking to the information shared in the variety of breakout sessions," shared Bill Cronin, Pasco EDC President/CEO."SMARTstart's 10-year anniversary has highlighted the impact of the program on many Pasco County entrepreneurs, and we are looking forward to continuing to serve many more in the future with the support of the Penny for Pasco."
The lunch session will feature keynote speaker Dr. Edmondo Robinson, Chief Digital Officer from Moffitt Cancer Center. Dr. Robinson leads Moffitt's Center for Digital Health which leverages the tools of IT, Health Data Services, and Digital Innovation to expand the Moffitt ecosystem to deliver on consumer-oriented, real-world solutions for clinical practice, research, education, and administrative processes. Dr. Robinson's presentation will focus on "Accelerating Innovation with Digital Technology" and will highlight that digital technology is a strategic imperative that goes beyond games and social media. He will dive into how these strategies can benefit small businesses through predictive analysis, product development, consumer engagement, and business operational efficiencies.
Patricia Andree Wiltens, Real Estate Agent at Trans States Realty and attendee at GROW Pasco 2022, stated "I was really excited to be there on Saturday morning and see a speaker share my language when it comes to social media, video content, and building your own brand. Across all the breakout sessions, I think the keyword I heard between speakers was "seeds"… we are planting the seeds to our businesses so they can grow and blossom."
To learn more about the sessions being offered at GROW Pasco and to register, visit https://pascoedc.com/events/details/growpasco. The cost is $45 per person for general admission and $20 per person for SMARTstart members. Admission includes a continental breakfast and seated lunch.
# # #
About Pasco Economic Development Council
The Pasco Economic Development Council is committed to developing Florida's most competitive climate for business growth by providing businesses, that seek to start, move, or grow in the North Tampa Bay area, a comprehensive suite of programs that can help them to reach their full economic potential. Since 1987, Pasco EDC has fostered a strong partnership funded by corporate and public investors focused on the economic vitality of Pasco County. Discover more at www.pascoedc.com.