United Kingdom Technology Company Fusion5 to Open Pasco County Location
April 5, 2023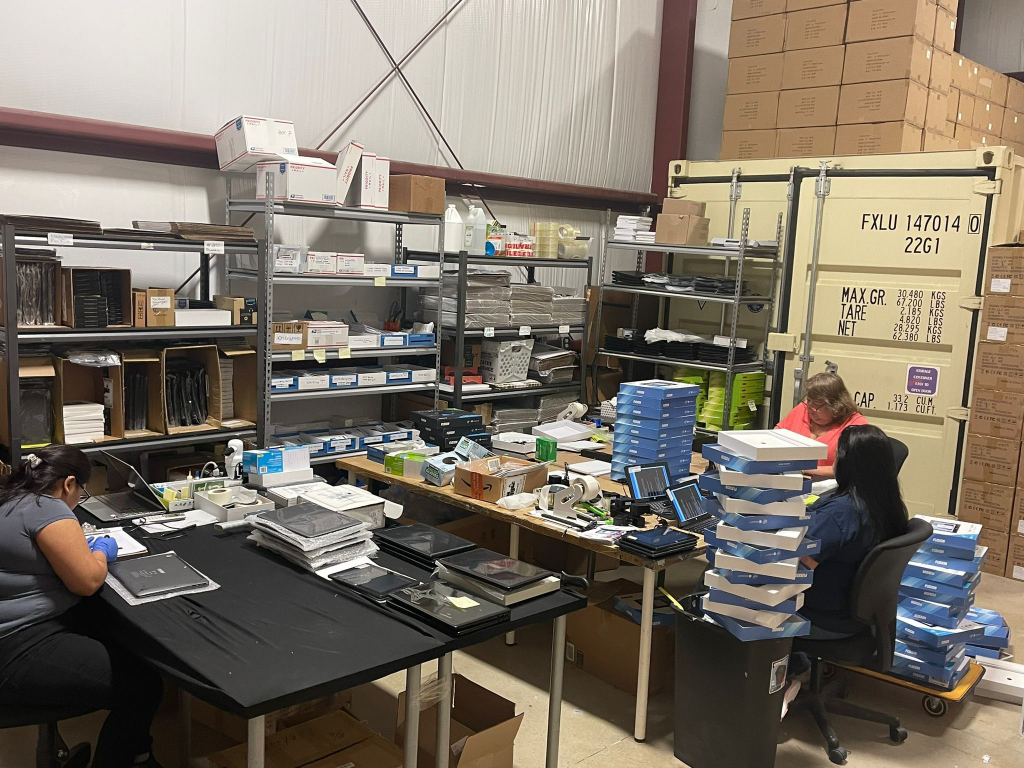 Fusion5 is expanding its operations in Florida and will be creating 30 new jobs.
PASCO COUNTY, FLORIDA (April 5, 2023) — Pasco EDC is thrilled to welcome Fusion5 to Pasco County. The technology brand, originally from the United Kingdom, is expanding its reach by setting up an assembly line in Pasco County, Florida. The company also maintains a production facility in Frisco, Texas. Fusion5 is leasing a 5,000 square foot building in West Pasco Industrial Park where they will invest more than $250,000 in lease-hold improvements and equipment, and plan to hire 30 employees.

"Fusion5 is no stranger to expanding globally, and we are thrilled they see the additional value and resources Pasco County can continue to provide them with as they grow," said Bill Cronin, President/CEO, Pasco EDC. "As they continue to look for new markets to export to, we can help through our international program and partnerships, and the company already plans to utilize our local Foreign Trade Zone 193."

The assembly line will prioritize the production of high-quality and affordable Microsoft Windows Operating System devices made in the United States, which will allow the company to compete with some of the biggest names in the technology industry. The laptops and tablet computers produced at the assembly line will be designed to meet the diverse needs of customers in the United States, Mexico, and Canada. Fusion5 currently works with retailers like Amazon, Walmart, among others.

"We strongly believe that technology plays a vital role in people's lives. That's why we are passionately committed to providing high-quality products at affordable prices, so that everyone can have access to the latest technology and improve their quality of life," said Gandhi Perla, Founder & CEO, Fusion5. "When I was looking for a new location for our assembly line, I saw the number of technical schools and training programs Pasco County had to offer, as well as the area's potential for future expansion. I knew right away that this was the right choice for our business."

Perla conducted his own research and site selection process for the new location and contacted the Pasco County Office of Economic Growth and was referred to Pasco EDC. The Pasco EDC will be assisting the company with Foreign Trade Zone and export connections, business to business connections for local products, supplies and equipment, workforce data, and connections to local workforce training partners.

"I am excited to welcome an international company to our growing community," shared Kathryn Starkey, Pasco County Commissioner. "Fusion5 will take advantage of local training programs for a variety of jobs in fields such as packaging, manufacturing, and quality control. It's our mission to help grow and retain our own talent to attract companies like this and provide more opportunities for our community. Which is exactly why we have such a strong focus on the talent pipeline here."

Fusion5's commitment to providing affordable technology products at an accessible price point is driven by its focus on customer satisfaction. The company understands that the technology industry is highly competitive, and it is, therefore, focused on providing products that are both affordable and of high quality. Learn more about what they do and their products at https://www.fusion5store.com.
# # #
About Pasco Economic Development Council
The Pasco Economic Development Council is committed to developing Florida's most competitive climate for business growth by providing businesses, that seek to start, move, or grow in the North Tampa Bay area, a comprehensive suite of programs that can help them to reach their full economic potential. Since 1987, Pasco EDC has fostered a strong partnership funded by corporate and public investors focused on the economic vitality of Pasco County. Discover more at www.pascoedc.com.