How to Finance Your Business - SCORE
April 28, 2023
This event has expired.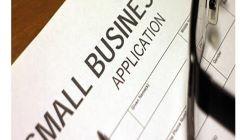 Date & Time: Friday, April 28, 2023 (12:00 pm – 2:00 pm)
Location: Virtual
Registration: FREE
Do you need to finance your existing business or are you starting a new business? This Webinar will explain the qualifying factors of personal credit, credit score, and collateral or equity requirements. We will review sources of financing, explain cash flow, and the importance of using a business plan. We will also review the basics of a financial statement. This Webinar will be presented by Ken Nadler, Pasco/ Hernando SCORE Volunteer.
Register HERE