Pasco EDC 18th Annual NetFest
September 23, 2021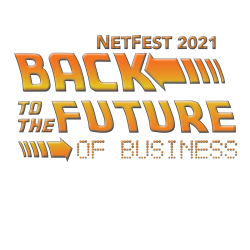 Time: 5:00 pm - 8:00 pm
Location: The Edison Suncoast
1785 Northpointe Pkwy, Lutz, FL 33558
General Admission: $60 per person
Pasco EDC Investors & Guests: $50 per person
Pasco County Staff: $40 per person
Join us for Pasco County's unique Networking Festival with a Back to the Future theme. This event provides companies a great opportunity to support economic development and get exposure to hundreds of business and community leaders. Throw on your best retro gear, or come business casual.
Registration link is located at the botton of this page.
---
Become a NetFest 2021 Sponsor
Pasco EDC is now seeking sponsors for NetFest 2021. If you are interested in sponsoring this event, download a sponsorship form now. For more information, contact Suzanne Renczkowski at the Pasco EDC office at (813) 926-0827, x226 or at Suzanne@pascoedc.com.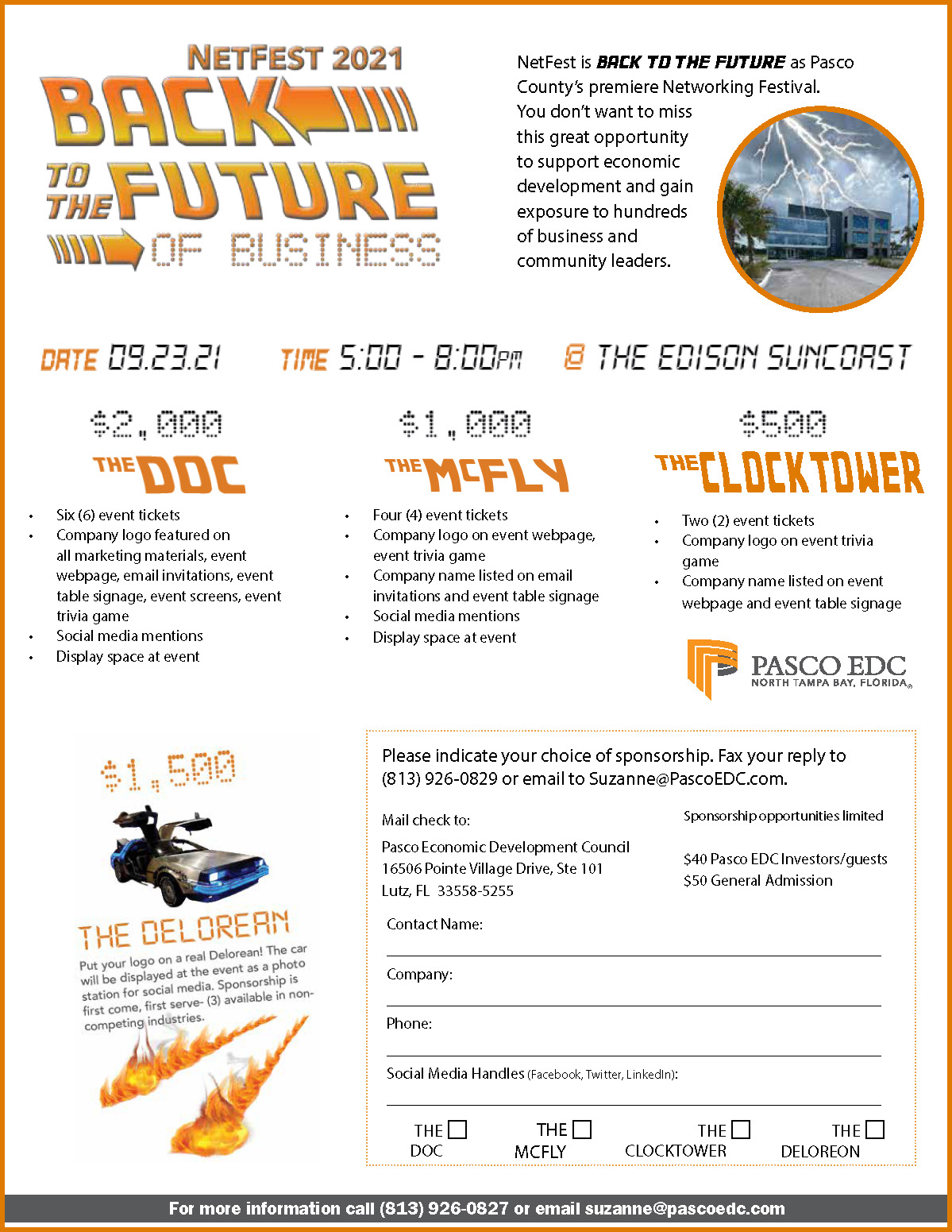 Click Here to download the sponsorship form.
THE

DOC: $2,000
Six (6) complimentary tickets
Company logo featured on all marketing materials, event webpage, email invitations, event table signage, event screens, event trivia game
Social media mentions
Display space at event
THE DELOREAN: $1,500
Logo on real Delorean
Car will be displaye at the event as a photo station for social media
First come, first served (3) available in non-competing industries
THE MCFLY: $1,000
Four (4) event tickets
Company logo on event webpage, event trivia game
Company name listed on email invitations and event table signage
Social media mentions
Display space at event
THE CLOCK TOWER: $500
Two (2) event ticket
Company logo on event trivia game
Company name listed on event webpage and event table signage
---
Sponsors
THE DOC
THE DELOREAN (only 1 more available)
THE MCFLY
THE CLOCK TOWER