SCORE - How to Buy and Sell a Business
May 20, 2021
This event has expired.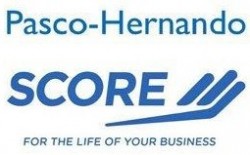 Date & Time: Monday, May 20, 2021 (12:00 pm – 1:00 pm)
Location: Online
Registration: No Cost
A company needs to be valued if it is to be bought, sold, inherited or looking for a loan. There is no way to be certain to the ultimate price to be accepted, it will depend upon the preparation carried by each side of the negotiation table.
You don't need to be a financial wizard to extract the essential points when preparing yourself to buy a business, or to assess a fair market value to expect if you are selling your company. This webinar has been designed by SCORE to help the participant to identify such essential points and benefits from practical experiences in selling and buying businesses.
The webinar includes key topics: legal risk, financial risks, conservation of value, four methods of valution and anticipation of business uncertainites.