SCORE - Utilizing YouTube for Small Businesses
June 9, 2021
This event has expired.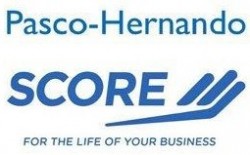 Date & Time: Wednesday, June 9, 2021 (5:30 pm – 7:30 pm)
Location: SMARTstart West Pasco Entrepreneur Center
4532 US Hwy 19 1st Floor
New Port Richey, FL 34652
Registration: No Cost
Everyone needs video to promote their business. Whether you are creating video ads on Facebook or uploading promo videos on YouTube, video helps drive customers to your online business. In this seminar presentation Greta will walk you through some basic ideas on how you can incorporate videos into your marketing plan. This will be a live in-person seminar presented by Professor Great Kisbaugh, MBA, Pres. of Biz Dynamics Group. This seminar will be held in a socially distanced conference room. Please wear a mask.