Small Business Resources for Commercial Bankers
March 3, 2017
This event has expired.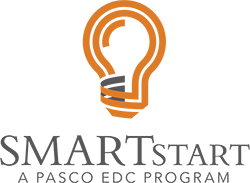 Date/Time: Friday, March 3, 2017 (8:30 am - 9:30 am)
Location: Pasco Economic Development Council, 16506 Pointe Village Dr., Suite 101, Lutz, FL 33558
Registration: FREE
Space is Limited RSVP Required!
---
Pasco EDC's SMARTstart Small Business Programs provide access to a variety of resources that help businesses grow - including the SMARTstart Microloan Program for those business that need financing, but do not fit your bank's lending profile. Discover how Pasco EDC's SMARTstart business programs help new and growing companies and how these programs can help you build a successful client base.
---
RSVP Now to Attend This Event