Brew Bus Brewing, Inc. to Expand to Pasco County, Florida
June 3, 2019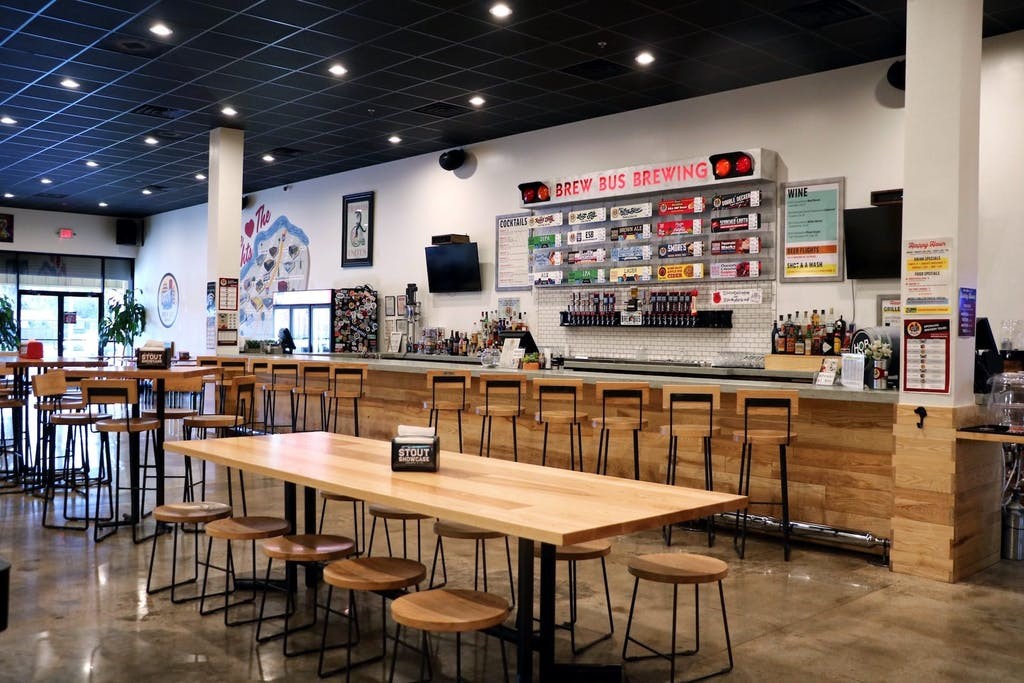 The brewing, transit and event space company will bring 46 total jobs and more than
$8.7 million in capital investment to Pasco County
PASCO COUNTY, FLORIDA (June 3, 2019) —Brew Bus Brewing, Inc., the company behind brands Florida Avenue Brewing Co. and Brew Bus Brewing, announced its purchase of a 34,000 square foot facility in Wesley Chapel to expand its operation to create 46 local jobs and more than $8.7 million in new capital investment in Pasco County. The facility, located at 2029 Arrowgrass Dr, Wesley Chapel, FL 33544, will be used for brewing, canning, and distribution of its craft beers. Additionally, a beer garden, full-service restaurant and event space will be created for patrons. "It's great to reactivate a dormant property with high-paying manufacturing jobs in a unique industry," shared Bill Cronin, president/CEO, Pasco EDC. "A company like Brew Bus Brewing, Inc. is a win for the whole community, as they embody the live, work, play notion so important to our community's future economic growth."
Created in 2011, Brew Bus Brewing, Inc. currently operates both a brewery and buses that travel to breweries throughout the Tampa Bay area. In addition to brewing its own Brew Bus beer, the brand expanded in 2015 with the acquisition of Florida Avenue Brewing Co., in an effort to revive of the area's most historic breweries. Today, both Brew Bus and Florida Avenue brands are distributed throughout the entire state of Florida.
"We are excited to expand our operations into Pasco County to provide the community with a family-friendly brewery, event and restaurant destination," said Anthony Derby, CEO, Brew Bus Brewing Inc. "By this time next year, Pasco County residents will not only be working in our expanded operation, but also enjoying our products a bit closer to home."
"We are happy to welcome Brew Bus Brewing, Inc., to Pasco," said Mike Moore, Pasco County Board of County Commissioners. "Not only are they creating jobs, but their new tasting room and restaurant will be a great destination for residents and tourists alike. Breweries are a huge part of the tourism market."
For more information about Brew Bus Brewing, Inc., visit https://brewbususa.com/.
# # #
About Pasco Economic Development Council
The Pasco Economic Development Council is committed to developing Florida's most competitive climate for business growth by providing businesses, that seek to start, move, or grow in the North Tampa Bay area, a comprehensive suite of programs that can help them to reach their full economic potential. Since 1987, Pasco EDC has fostered a strong partnership funded by corporate and public investors focused on the economic vitality of Pasco County. Discover more at www.pascoedc.com.