Ecommerce Company NVGTN to Build 100,000 Square Foot Headquarters in Pasco County
February 7, 2022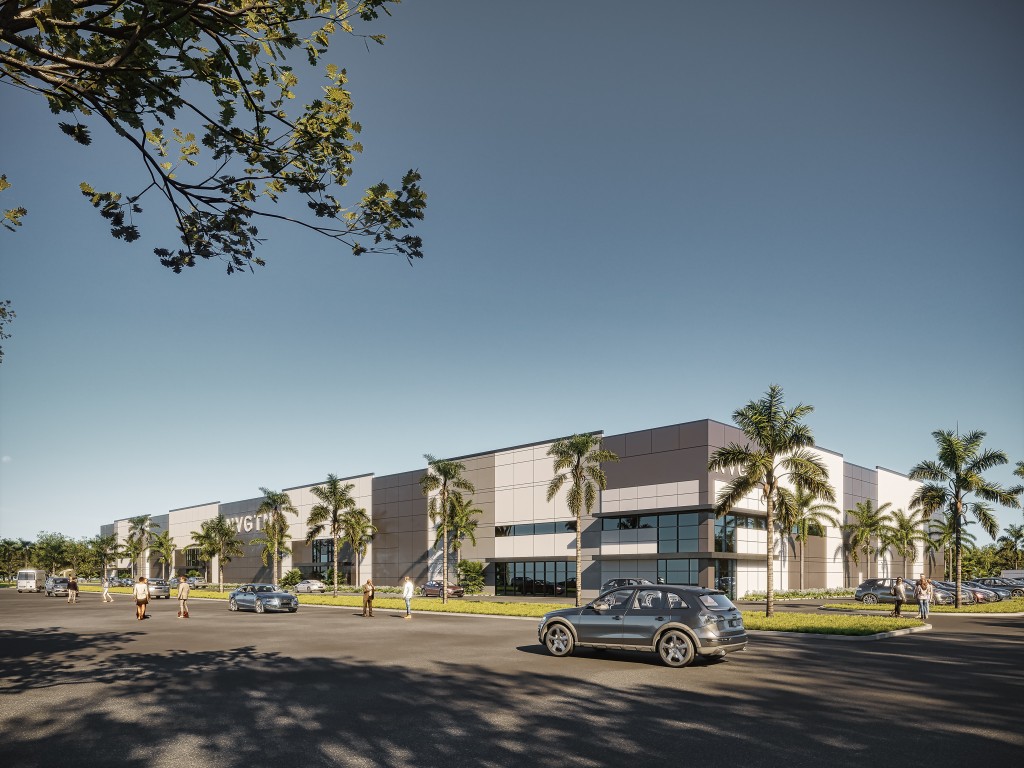 The three-year-old athletic wear company purchased property in Trinity and plans to hire 30 new employees this year.
PASCO COUNTY, FLORIDA (February 7, 2022) — NVGTN, pronounced navigation, is a three-year-old athletic wear online retail company started by husband and wife, Brett and Ashleigh Schneggenburger in their studio apartment. Since launching, the company has seen tremendous growth and needed a new headquarters location they could grow and expand in. The company recently purchased property in the Trinity Corporate Center and plans to invest $15 million in a 100,000 square foot facility to house both their customer service and fulfilment operations to which they will be adding at least 30 new full-time positions. Brett is a United States Airforce Veteran and served as an aircraft engine technician for 5 years.
"Brett and Ashleigh have an ambitious entrepreneurial spirit. They have turned their small at-home start-up into a very successful company in such a short time, and that is something we embrace and are thrilled to welcome to Pasco County," shared Bill Cronin, Pasco EDC President/CEO. "I look forward to building our relationship with NVGTN and to continue to see them grow and flourish."
NVGTN was created to fill a void in the clothing industry to produce affordable yet trendy, and form-flattering athletic wear that's suitable for everyone. Utilizing social media to market new collections, they've developed a vast global customer base in over 170 countries. NVGTN has proudly built a team-like environment focused on continuous expansion, efficiency, and customer satisfaction.
"Our amazing customer base always has, and always will be, the top priority. This new facility will provide improved logistics, innovation, and sustainability efforts that we're excited to integrate." Brett Schneggenburger, CEO, NVGTN. "The possibilities for expansion and growth seem endless in Pasco County. The community around our new location is very attractive to us and we're looking forward to becoming a part of it."
NVGTN launches new lines every two to three months and during new product launches they can have an influx of over 50,000 orders. As the company expands, they are focusing on streamlining their operations in the fulfillment center. Currently they employ 60 part time employees in fulfillment and once their new location is complete, they would like to hire 30 full time positions.
"On behalf of myself and the other commissioners I would like to welcome NVGTN to Pasco County," said Kathryn Starkey, Chairman, Pasco County Board of County Commissioners. "The company itself is so young and has seen such success already, I am just thrilled they chose to headquarter and establish themselves in Pasco. I hope they will be able to utilize many of our workforce training opportunities and international programs as they continue to grow. I fully expect these young entrepreneurs to be exciting to watch as they grow their brand."
NVGTN will be launching their new line on Saturday February 19th, 2022 at 10AM EST on their website, www.nvgtn.com/.
# # #
About Pasco Economic Development Council
The Pasco Economic Development Council is committed to developing Florida's most competitive climate for business growth by providing businesses, that seek to start, move, or grow in the North Tampa Bay area, a comprehensive suite of programs that can help them to reach their full economic potential. Since 1987, Pasco EDC has fostered a strong partnership funded by corporate and public investors focused on the economic vitality of Pasco County. Discover more at www.pascoedc.com.