Morganna's Alchemy to Host Ribbon Cutting and Grand Opening
October 19, 2022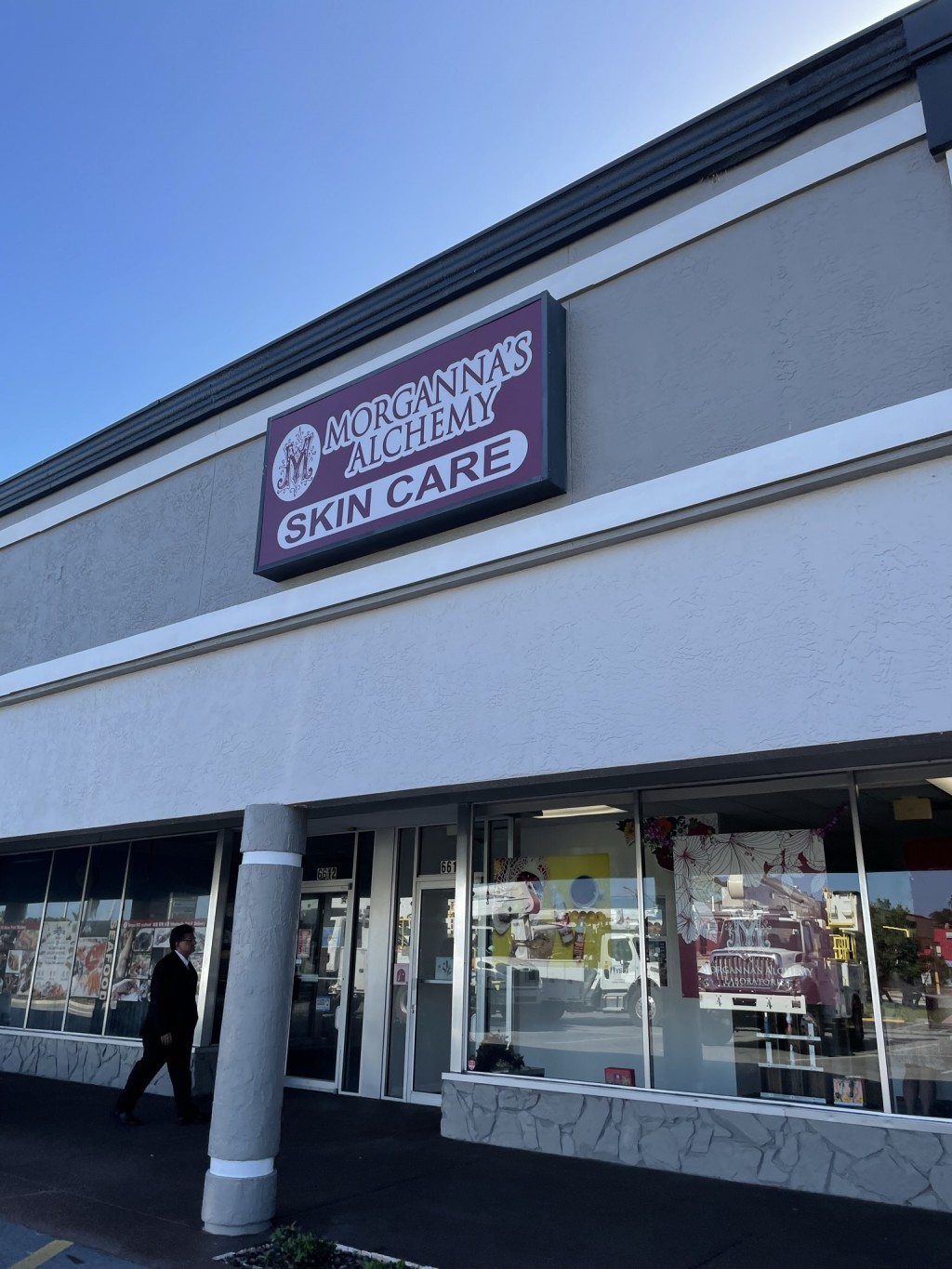 The woman-owned company has opened a store front in New Port Richey for its international
line of COSMOS Eco-certified anti-aging skincare cosmeceutical brand.
PASCO COUNTY, FLORIDA (October 19, 2022): In 2004 Morganna's Alchemy relocated its headquarters from Belgium to New Port Richey, Florida. In early 2022, after years of continued growth and the addition of nine employees, Maya Hyppolite, CEO of Morganna's Alchemy, invested over $30,000 in upfitting a 2,500 square foot facility that also features a retail boutique for their products. The Morganna's team develops a wide range of skincare products, with an emphasis on anti-aging, along with hair growth and personal care products.
On September 8, 2022, Morganna's Alchemy was awarded the 2022 International Achievement Award by the Pasco Economic Development Council (Pasco EDC) at the Pasco EDC's 34th Annual Awards. Morganna's Alchemy previously participated in a 2018 Global Tampa Bay Trade Mission to Chile with Pasco EDC and the 2020 U.S. Commercial Service Virtual Matchmaking Session with China along with Pasco EDC and their partners. Hyppolite personally serves as the Vice President of Foundation Sainte Rose De Lima (FSRL) which educates dozens of girls each year in Haiti who otherwise would not be able to afford to go to school.
What: Ribbon Cutting and Grand Opening of Morganna's Alchemy
When: Wednesday, October 26, 2022; 4:00-8:00 p.m.
4:00 p.m. Speeches and Ribbon Cutting Ceremony
4:30 p.m. Open house
Where: 6610 US Highway 19, New Port Richey, Florida, 34652
Who:   Maya Hyppolite, CEO, Morganna's Alchemy
Kathryn Starkey, Chairman, Pasco County Commissioner District 3
Turner Arbour, Senior Economic Development Manager, Pasco EDC
Why: Join the Pasco EDC as we celebrate the growth of Pasco County company, Morganna's Alchemy! CEO Maya is opening a new store front along with her laboratory near downtown New Port Richey. Morganna's won the Pasco EDC 34th Annual Awards International Achievement Award for their global work and leadership.
# # #
About Pasco Economic Development Council
The Pasco Economic Development Council is committed to developing Florida's most competitive climate for business growth by providing businesses that seek to start, move, or grow in the North Tampa Bay area, a comprehensive suite of programs that can help them to reach their full economic potential. Since 1987, Pasco EDC has fostered a strong partnership funded by corporate and public investors focused on the economic vitality of Pasco County. Discover more at www.pascoedc.com.