New SMARTstart West Pasco Entrepreneur Center Opens in Holiday, FL
September 18, 2023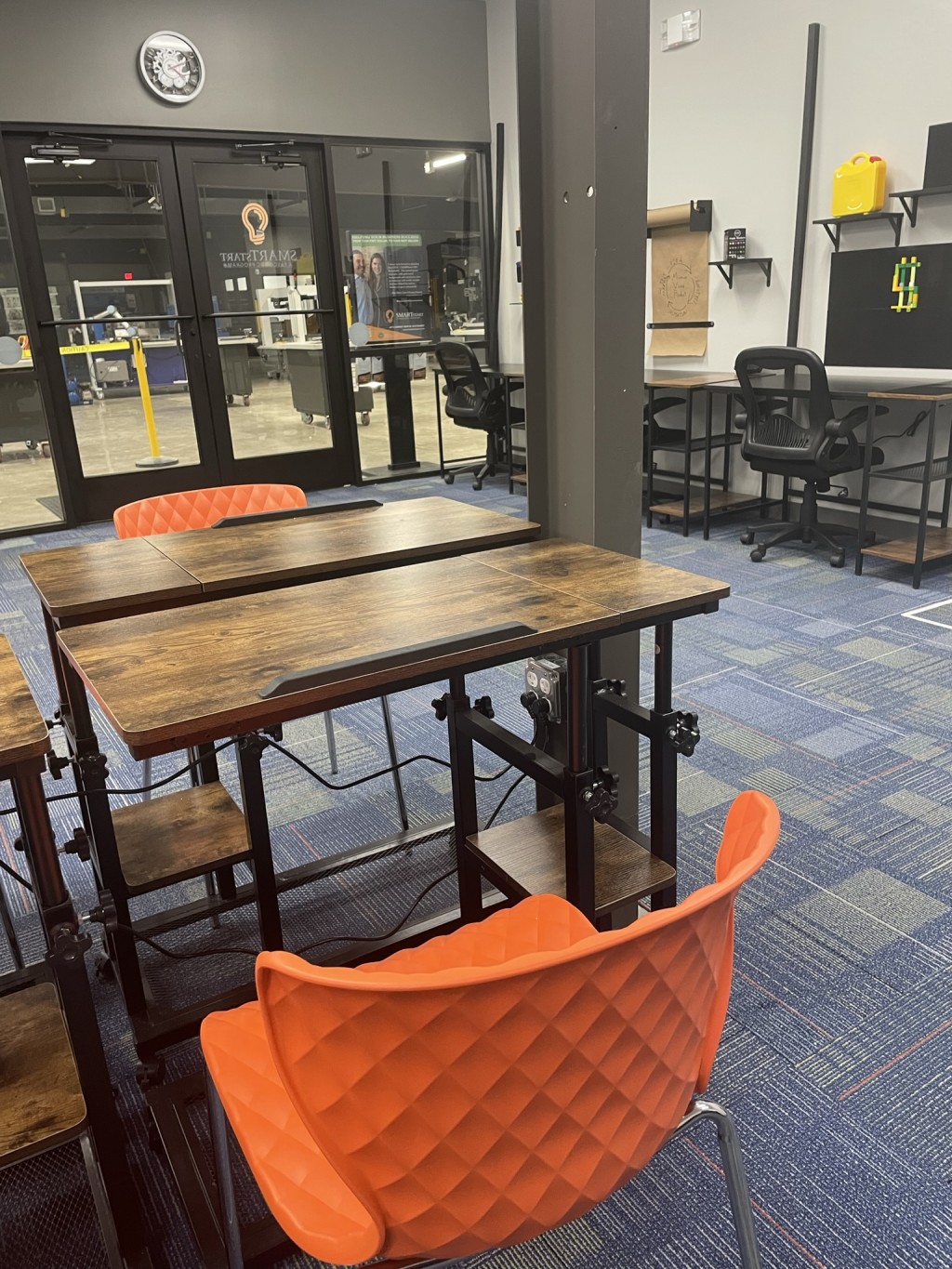 Pasco EDC welcomes a familiar face, Don Anderson, to the team to coordinate operations at the new center inside AmSkills.
PASCO COUNTY, FLORIDA (September 18, 2023): Pasco Economic Development Council's (Pasco EDC) SMARTstart Program, which supports entrepreneurs and start-ups, has opened a brand-new center in Holiday, FL co-located within the new AmSkills Innovation Center. SMARTstart incubator members can utilize all of the center's features, including dedicated desks, coworking space, ideation stations, a soundproof single-person pod for privacy, and a collaboration lounge for classes and workshops. This is one of three entrepreneur center locations with the others located in Wesley Chapel and Dade City although incubator members have access to all three locations through one membership. The entrepreneur centers all focus on the same five pillars: education, workspace, collaboration, funding, and guidance. Each center also has unique business incubator assets including a commercial kitchen, digital media studio, private office space, and maker space. View a list of all current members, here.
"I am extremely excited to be reopening our West Pasco Entrepreneur Center with a new energy, highly equipped staff member, and the synergy of being side-by-side another life-changing organization," said Dan Mitchell, SMARTstart Program Director, Pasco EDC. "The innovation that will come out of this space can only be left to the imagination, but I'm sure big ideas will be ignited."
Pasco EDC's team has also grown, adding a familiar face. Don Anderson has joined the team as the SMARTstart Program Coordinator II, and he will be working out of the new center. Anderson holds a Bachelor of Science in Business with concentration in finance and an MBA from Duquesne University. He will use his more than 40 years of experience in the business industry to connect with entrepreneurs, host and promote SMARTstart events, and assist with the microloan program.
"I have worked with numerous non-profits and for-profit companies throughout my career, and I look forward to working closely with the SMARTstart entrepreneur community," shared Don Anderson, SMARTstart Coordinator II, Pasco EDC. "This program has grown tremendously over the last decade, and I am thrilled to now be a part of the team."
SMARTstart will be hosting an open house of the new facility on Wednesday, September 27th, 2023, between the hours of 2pm and 6pm. This casual event is an opportunity for the community to come and view the center and meet our team.
Pasco EDC's SMARTstart program is an innovative suite of programs that provides the tools new and growing businesses need for long-term success. The program was established in 2012 with seed funding from the Florida High Tech Corridor, and in 2016 an agreement was formed with Pasco County to utilize Penny for Pasco funds. The program was created to provide low-cost workspace, educational resources, guidance, funding, and a collaborative environment for our area entrepreneurs. In 2011 a Microloan fund was established to provide low interest loans to businesses who were not considered bankable by standard financial institutions.
# # #
About Pasco Economic Development Council
The Pasco Economic Development Council is committed to developing Florida's most competitive climate for business growth by providing businesses that seek to start, move, or grow in the North Tampa Bay area, a comprehensive suite of programs that can help them to reach their full economic potential. Since 1987, Pasco EDC has fostered a strong partnership funded by corporate and public investors focused on the economic vitality of Pasco County. Discover more at www.pascoedc.com.