Pasco EDC Honors Billy E. Brown with Leadership Award 
August 29, 2022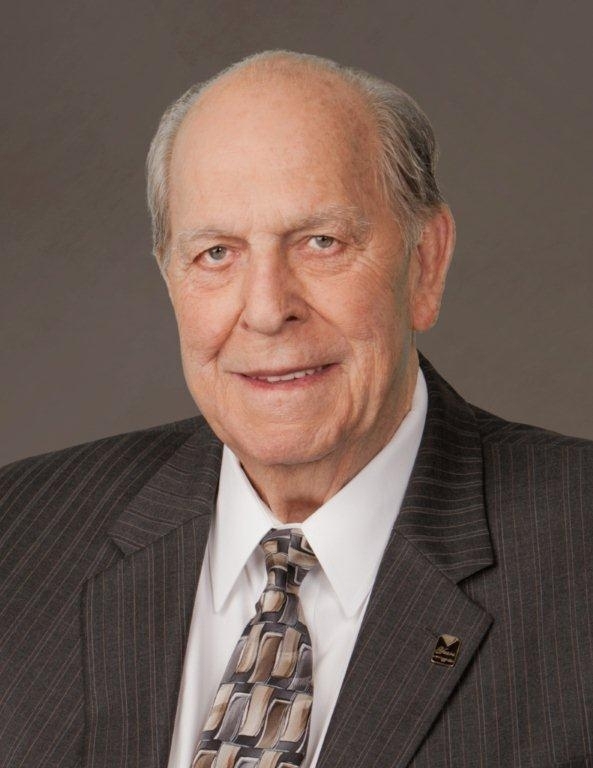 Every year the Pasco EDC honors a local leader, who is an exceptional and positive influence in economic development and their community.
PASCO COUNTY, FLORIDA (August 29, 2022) — The Pasco Economic Development Council (Pasco EDC) is excited to welcome back the Annual Awards for its 34th year. This year Pasco EDC will be honoring lifelong resident of Pasco County and veteran, Billy E. Brown with the Leadership Award.

"Mr. Brown moved through many positions to become CEO and he gives incentives to many others to strive for excellence," shared Joe Marina, Withlacoochee River Electric Cooperative District Manager. "He has taught me so many valuable lessons that have proven invaluable throughout my career."

Mr. Brown began his employment with Withlacoochee River Electric Cooperative (WREC) in 1956 as a lineman making just $1.10 an hour, but his abilities and leadership skills were quickly recognized as he rapidly progressed into supervisory positions. In 1973, he was promoted to Executive Vice-President and General Manager, the position which he currently holds 49 years later. His leadership for over half a century has impacted thousands within our community through non-profits, scholarships, and economic opportunities.

Over the years, he has made an impact on many local charitable projects including the Boys and Girls Club, the Lacoochee Project, and the Vincent House Project, as well as being instrumental in the development of One Pasco Center. One Pasco Center served as a catalyst economic development project and provided pad ready sites for companies looking to locate to Pasco County and offer high-paying jobs for our community.
Under Mr. Brown's leadership, WREC has awarded over $15 million in local scholarships, provided lighting for college baseball fields, and funded equipment and technology for the local school system.

"Mr. Brown's footprint is forever embedded in Pasco County; he has touched thousands of lives and made a lasting impression on our community. We are privileged to honor Mr. Brown with the 2022 Leadership Award," said Bill Cronin, Pasco EDC President/CEO. "He is an exceptional example of a leader and philanthropist making a difference in the local community."

Mr. Brown will be honored with this award at the Pasco EDC's Annual Awards accompanied by a tribute from family and friends. The event will take place on Thursday, September 8, 2022, at the Pasco Hernando State College Instructional Performing Arts Center (IPAC). If you would like to attend, reserve your spot now as tickets are limited, here.
# # #
About Pasco Economic Development Council
The Pasco Economic Development Council is committed to developing Florida's most competitive climate for business growth by providing businesses, that seek to start, move, or grow in the North Tampa Bay area, a comprehensive suite of programs that can help them to reach their full economic potential. Since 1987, Pasco EDC has fostered a strong partnership funded by corporate and public investors focused on the economic vitality of Pasco County. Discover more at www.pascoedc.com.