Pasco EDC Wins Four Awards from Three Top Economic Development Organizations
October 25, 2021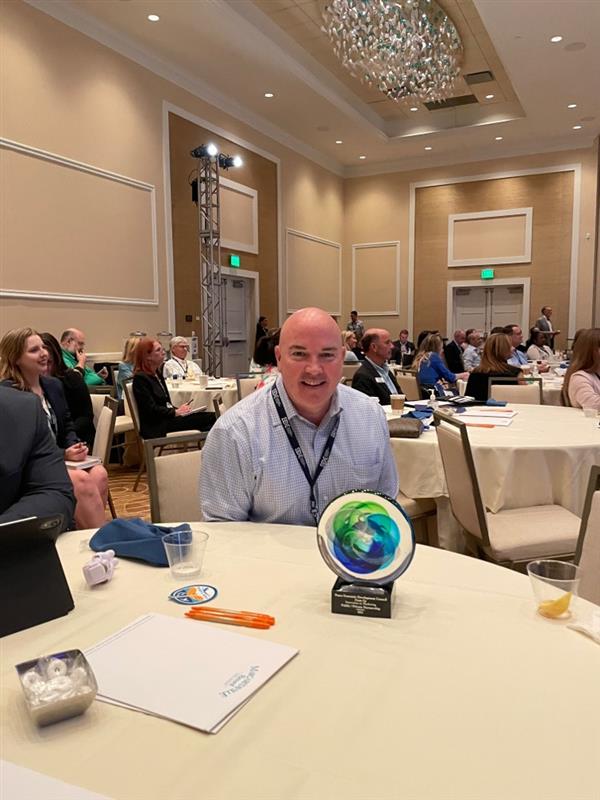 County's economic development agency received peer recognition on multiple marketing initiatives including videos and a strategic partnership with Florida's Sports Coast.
PASCO COUNTY, FLORIDA (October 25, 2021) — The Pasco Economic Development Council (Pasco EDC) is excited to announce they have recently been honored by three major economic development organizations with four awards for top marketing initiatives. The Pasco EDC has been developing strategic programs designed to assist companies in relocating or expanding their operations in Pasco County, Florida. In order to support the many programs Pasco EDC offers, the team has been creating numerous marketing initiatives and building a digital library to support all programs as they look to assist companies as they Start, Move, or Grow their business in Pasco County.
The Southern Economic Development Council (SEDC) honored Pasco EDC with an award for the Pasco County: Meet, Live, Work, and Play on Florida's Sports Coast video at their annual conference in Tampa, Florida, on August 16, 2021.
The Best of Class, Large Division award was given to Pasco EDC. The video was created to showcase Pasco County as a place to do business as well as visit and host a sporting event or meeting.
The International Economic Development Council (IEDC) awarded Pasco EDC with two awards in the population over 500,000 category at their annual conference in Nashville, Tennessee, on October 6, 2021.
A bronze rank was presented for the 2019-2020 Annual Report, a marketing document which summarized the important data, major accomplishments, and events that occurred throughout the year.
A silver rank was awarded for the digital Ready Sites property videos, a video series that was created to support the Ready Sites program which assesses, evaluates, and certifies large tracts of land for industrial development.
The Florida Economic Development Council (FEDC) recognized Pasco EDC's relationship with Florida's Sports Coast by presenting the Innovative Partnership award to Pasco EDC at the annual conference in Orlando, Florida, on October 14, 2021.
This partnership consisted of working closely together to host Team Up! in May 2021 and also joining together to produce the Pasco County: Meet, Live, Work, and Play on Florida's Sports Coast video.
Economic development organizations and industry professionals throughout the nation recognized Pasco EDC's marketing efforts by voting for Pasco EDC to receive these awards.
Bill Cronin, Pasco EDC President/CEO, shares, "It is always humbling to see your team's hard work be recognized, but to have three top organizations do so this year brings me so much pride. Our team is very passionate about what we do and helping our business community grow. I couldn't be prouder of all of the great work they are doing, and I am glad they are being awarded and receiving that same recognition from our peers nationwide."
# # #
About Pasco Economic Development Council
The Pasco Economic Development Council is committed to developing Florida's most competitive climate for business growth by providing businesses, that seek to start, move, or grow in the North Tampa Bay area, a comprehensive suite of programs that can help them to reach their full economic potential. Since 1987, Pasco EDC has fostered a strong partnership funded by corporate and public investors focused on the economic vitality of Pasco County. Discover more at www.pascoedc.com.