The Point Distillery Expanding and Adding Manufacturing Line for New Products in Pasco County, FL
August 22, 2023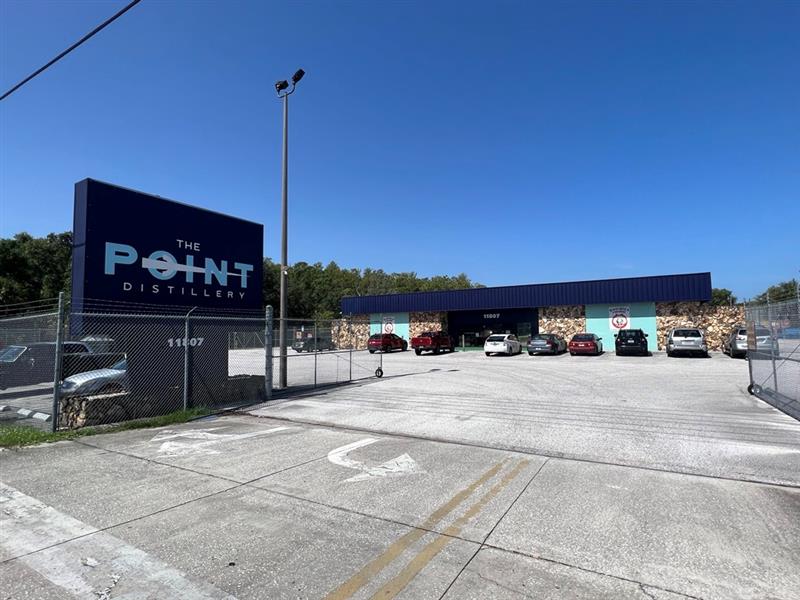 The company is creating approximately 25 new jobs.
PASCO COUNTY, FLORIDA (August 22, 2023): The Pasco Economic Development Council (Pasco EDC) is happy to announce the expansion of The Point Distillery in New Port Richey, Florida. The company will be adding new bottling lines and 20-25 new jobs. This will allow the company to take on more clients and obtain additional contracts, while expanding their reach throughout the country and internationally.
"This is great news and wonderful timing as more manufacturers begin to locate along the State Road 52 corridor," said Bill Cronin, President/CEO, Pasco EDC. "This expansion will provide The Point Distillery with new opportunities to produce a variety of spirits for new and exciting markets; and the best part is that it's happening right here in Pasco County."
The Point Distillery opened in Pasco County in 2018 after the facility and equipment of a previous distillery operation stayed vacant and unused for three years. Owner Spencer Wolf and partners made the decision to invest an initial $1.3 million in reopening the 30,000 square foot distillery in western Pasco County. The building and equipment required extensive rehabilitation prior to being able to operate and the Pasco Board of County Commissioners assisted with an initial Penny-for-Pasco-funded, low-interest loan.
"We are delighted with the support from Pasco County and eagerly look forward to our continuing development and expansion," shared Spencer Wolf, CEO, The Point Distillery.
The Point Distillery is a local Target Industry established over four years ago. Over the past three years, the company has purchased and installed $266,935 worth of new equipment, doubling its volume nationally and internationally while providing job opportunities to area residents. Today, the Pasco Board of County Commissioners approved an agreement restructuring the company's existing equipment loan in good standing, adding an additional $150,000 to purchase an automatic filling machine which accommodates specialty bottling capability. This funding is available through the Penny for Pasco and brings the total amount of the loan from the county to $239,581.96.
"This agreement is a shining example of how we can use Penny for Pasco funding to revitalize our community," said Pasco Board of County Commissioners Chair Jack Mariano. "The Point Distillery, with the county's help, turned a closed business into a profitable business, providing jobs and improving our local economy."
# # #
About Pasco Economic Development Council
The Pasco Economic Development Council is committed to developing Florida's most competitive climate for business growth by providing businesses that seek to start, move, or grow in the North Tampa Bay area, a comprehensive suite of programs that can help them to reach their full economic potential. Since 1987, Pasco EDC has fostered a strong partnership funded by corporate and public investors focused on the economic vitality of Pasco County. Discover more at www.pascoedc.com.