From Citrus Groves to Circuit Boards, Pasco County, Florida is on the Rise and Not Slowing Down Now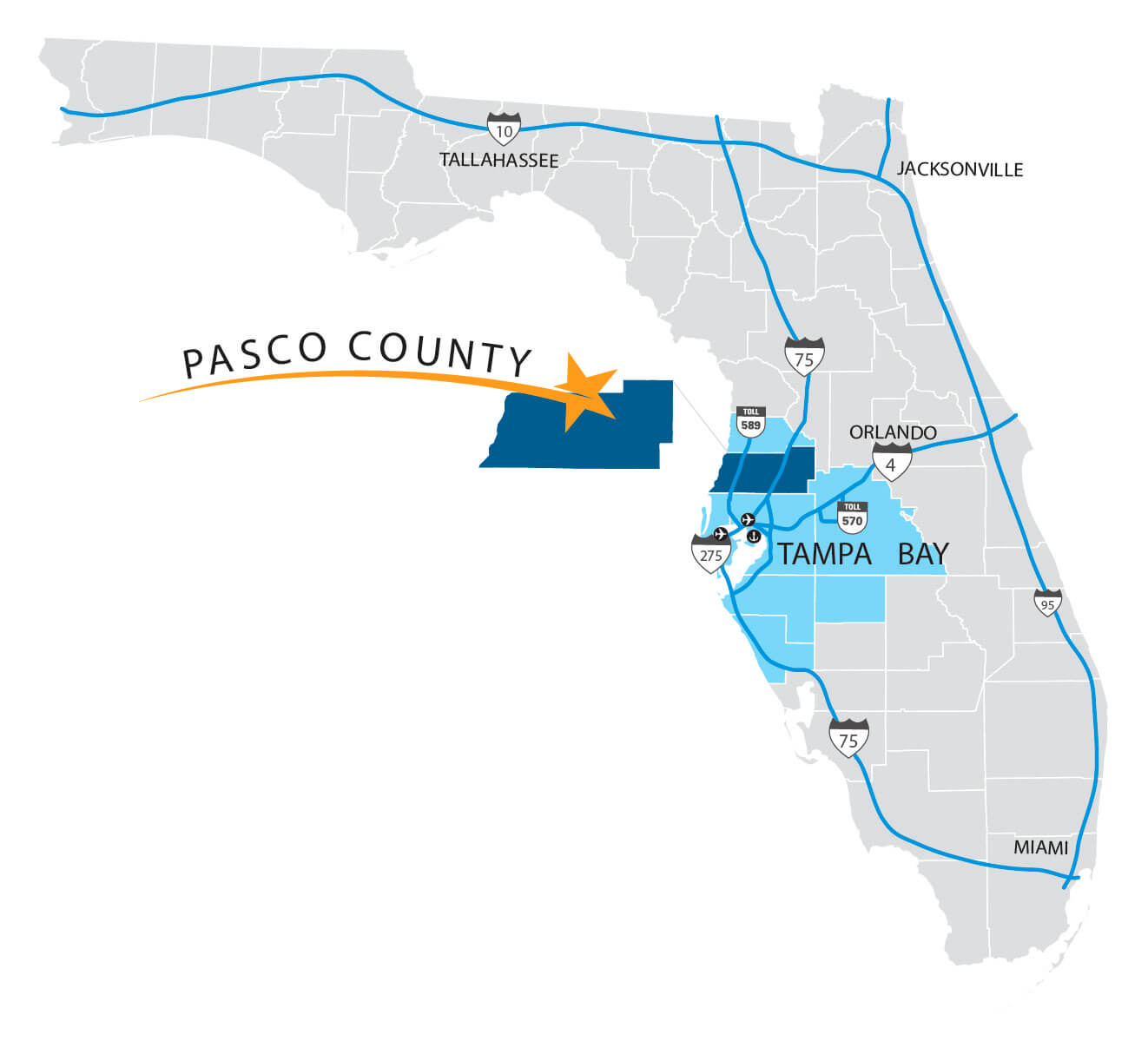 Long past is the sleepy community made up of deep-sea fisherman and northern retirees looking for eternal sunshine. The dominant citrus industry, from which the county seat was born, used to stretch for miles along the bustling US-98 corridor. The industry has now taken a back seat thanks to a community that developed a vision for a brighter future with a diversified economy. We have seen the transformation of 747 square miles in to one of the most attractive places to live in the United States that continues to welcome 50 new residents every single day. Welcome to Pasco County.
For the better part of a century Pasco County grew along its two major North-South highways, US-19 to the west and US-98 to the east. This created two distinct experiences living in Pasco County with very little connecting the two edges. However, over the past 25 years infrastructure improvements brought three new East-West arterial connections and the development of two additional north-south corridors. Today, not only have the edges of the county been drawn closer to each other than ever before, central Pasco has sprouted fresh roots and has become an amenity packed community that consistently ranks among the country's top communities to move to.
The additions to infrastructure have also provided easy access to the Tampa Bay region which features, Tampa International Airport, a No 1 ranked Airport for Quality, as well as Port Tampa Bay, the closest U.S. deep-water port to the Panama Canal. All of this growth has attracted many new residents to Pasco County, about 104,000 over the past decade.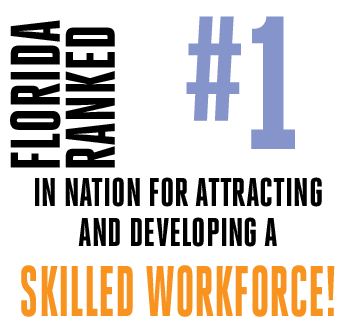 This massive influx of people has brought workers with new skills and expertise that has traditionally only been seen in major metropolitan cities. The percentages of workers with at least a two-year college degree went from 33% in 2010 up to 38% in 2020. This increase in experience and skill-level has drawn more advanced industries to Pasco County such as TRU Simulation + Training, which builds multi-story tall full-flight motion simulators as well as health research giants Moffitt Cancer Center, which is currently developing Speros FL, a 775-acre research and corporate innovation district, that will bring an additional 14,500 high-skill, high-wage jobs to the area. Speaking of wages, those have gone up too Pasco County median household income has seen a 21 percent increase over the past decade.
Now how do we connect this workforce with our business industry? The Pasco Economic Development Council features the workforceCONNECTpasco.com platform which allows employers to find programs that produce talent that will thrive in their industries and explore resources that can help their business stand out to top candidates. Utilizing workforceCONNECT, employers can also find available grants and training programs to continue upskilling their employees. The platform also allows job seekers to discover and explore various career pathways in a diverse economy of fast-growing industries.
Pasco County promotes growth and prosperity through the development of a sustainable and diversified economy making Pasco County the perfect location to START, MOVE, and GROW your business.