Winners Announced for Pasco EDC's 35th Annual Awards
September 8, 2023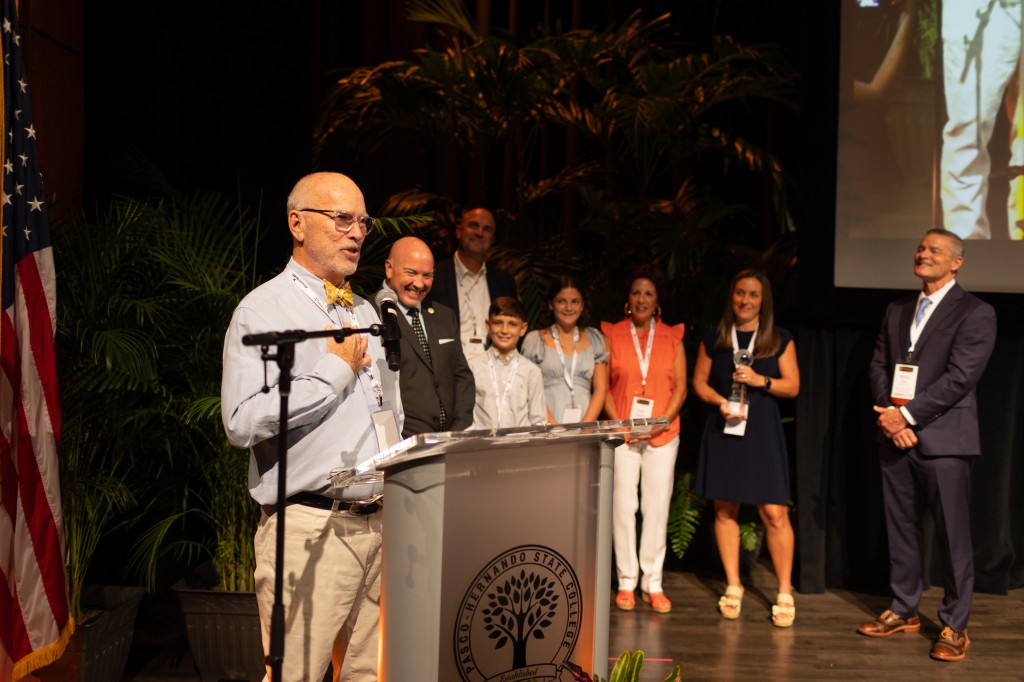 Five local businesses and a long-time community leader were honored at last night's award ceremony.
PASCO COUNTY, FLORIDA (September 8, 2023) — Last night the Pasco Economic Development Council (Pasco EDC) hosted its 35th Annual Awards event at the Pasco Hernando State College Instructional Performing Arts Center (IPAC) with hundreds in attendance. The evening was presented by AdventHealth, Florida's Sports Coast, USF Corporate Training & Professional Education, and Greater Tampa Realtors.
"It is always such an honor to recognize the companies who have made such an immense impact on our local economy and in our community. We had 20 finalists, and all were extremely deserving," said Bill Cronin, Pasco EDC President/CEO. "It was a wonderful celebration, and we congratulate the five businesses who won and of course, a vital leader in our community, Ray Gadd."
This year's award finalists included companies that exhibited exemplary growth through job creation, capital investment, technology, innovation, and community service. The winners were announced with stunning videos created by the evening's Video Production Sponsor, JL Video (view videos here). The award winners for 2023 are:
The event concluded with a dessert and networking hour following the award celebration giving guests the opportunity to connect and further develop business connections with almost 400 local professionals and leaders in attendance.
Photography by Jenna Duffy
# # #
About Pasco Economic Development Council
The Pasco Economic Development Council is committed to developing Florida's most competitive climate for business growth by providing businesses, that seek to start, move, or grow in the North Tampa Bay area, a comprehensive suite of programs that can help them to reach their full economic potential. Since 1987, Pasco EDC has fostered a strong partnership funded by corporate and public investors focused on the economic vitality of Pasco County. Discover more at www.pascoedc.com.