Over 2,200 Evaluated Acres and 700,000 SF of Speculative Space Now Available in North Tampa Bay, FL
Pasco County, located in north Tampa Bay, is the 8th fastest growing county in Florida. Companies are locating to Pasco for expansion sites strategically located along major transportation corridors providing access to consumer markets, skilled workforce, and vibrant communities.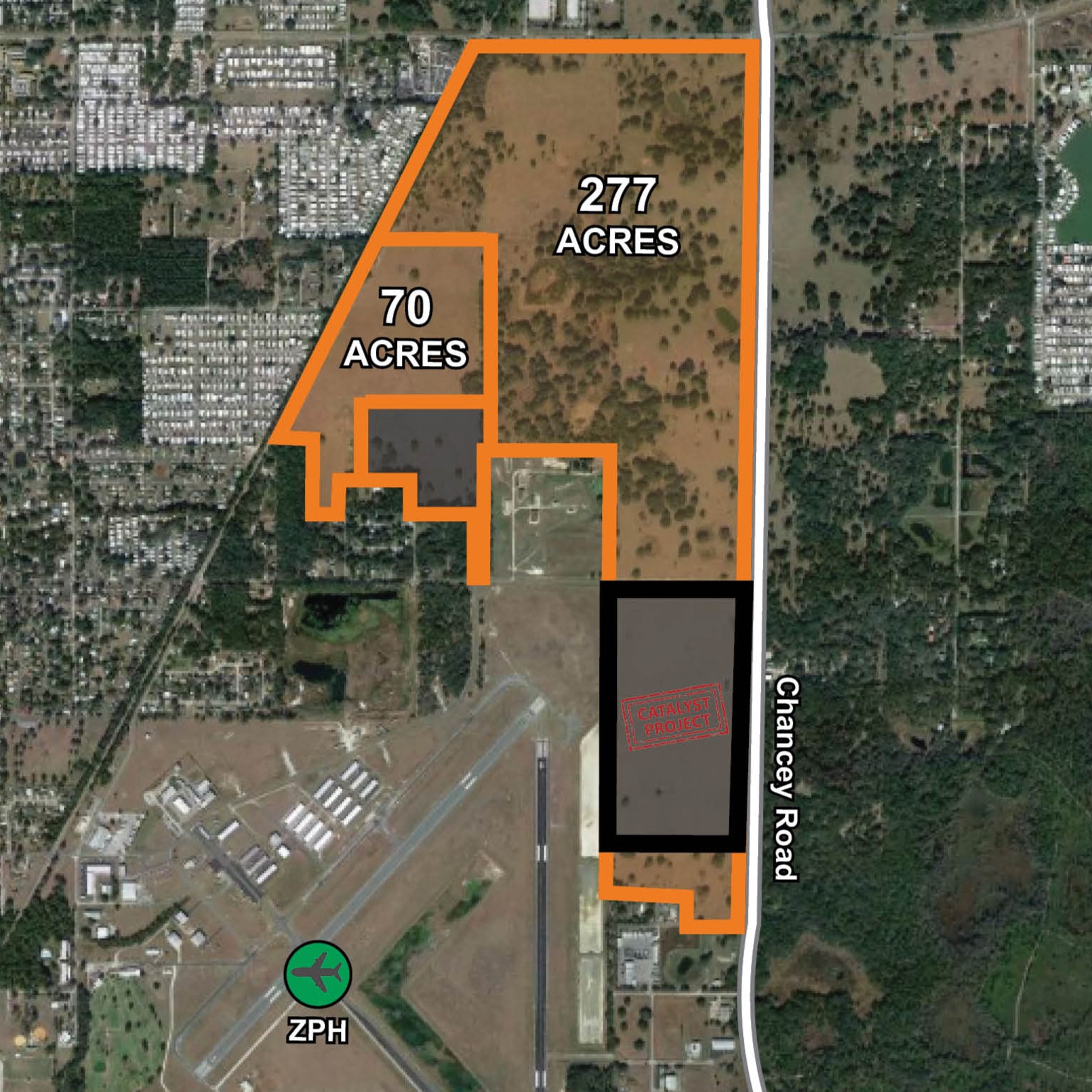 The Pasco Ready Sites Program accesses, evaluates, and certifies large tracts of land to prepare properties for industrial development with over 2,000 acres currently available. The program has seen great success through the sale of 68 acres for an Amazon Robotic Sortation Center at an impressive 1 million square feet, and most recently Bauducco Foods, a Brazil-based food manufacturer, purchased 72 acres on the Zephyrhills Airport Industrial Park Ready Site and will create 600 jobs and invest $233 million.
For those looking to locate quickly, there is over 700,000 square feet of speculative space for anything from Class A Office to Class A Industrial Flex facilities. In 2022, Gary Plastic Packaging Corp. announced relocating its corporate headquarters and manufacturing facility from Bronx, New York to Pasco County, Florida into the North Pasco Corporate Center speculative building creating over 500 new jobs.
Pasco County promotes growth and prosperity through the development of a sustainable and diversified economy making Pasco County the perfect location to START, MOVE, and GROW your business.
Ready Sites
The Pasco Ready Sites program has over 2,200 evaluated acres of land available for industrial development each strategically located within a couple miles of a major road or interstate.
Each Ready Site features numerous digital tools for site selectors to utilize and tour the site.
Hays Road Industrial Park - 199 acres
Enterprise South Super Park - 1,066 acres
Zephyrhills Airport Industrial Park - 347 acres
Softwind Industrial Park – 103 acres
Eagle I Industrial Park – 73 acres & Eagle II Industrial Park – 321 acres
North Tampa Bay Industrial Park - 111 acres
Speculative Space
Pasco's tremendous growth in new residents and business expansions is driving demand for new office and industrial facilities as the county continues to attract companies to its north Tampa Bay community.
Pasco County incentives and the Penny for Pasco Program have helped fill capital gaps with loans to developers willing to build speculative. Below are some of the projects:
Now Available

54 Crossings – (2) 60,000 SF New Class A Office Space Buildings
North Tampa Bay 75 Business Center - 187,000 SF Distribution & Manufacturing Space
The Edison – 75,000 SF Class A Office Space
Sunlake Business Center (privately funded) – (2) 180,000 SF Class A Flex Industrial Buildings
Planned
Speros FL - Moffitt Cancer Center - 775 Acre Global Innovation Center
Phase I - Minimum of 128,000 SF Corporate Business Park
DoubleBranch
4 Million SF Multiple Industrial Buildings
Penny for Pasco is a Pasco County taxpayer approved $0.01 sales tax referendum which provides designated funds for economic development, public safety vehicles and equipment, conservation of land and natural resources, transportation infrastructure improvements, and enhancements for educational facilities.